Dr3ad and Goudy have done a good job of making OOC rules for RPH, and I commend them for it. However, there are some things I believe could be added, one of those being the topic of this thread: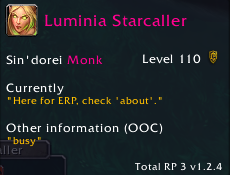 These characters sitting in start, blatantly and publically here to have cybersex, reflect negatively on the server and give us a bad image we don't deserve.
https://gyazo.com/4c...740ab2b4cffae25
That link will take you to her TRP's about page, which is dedicated to her 'kinks'. I think we need some rules around to help better propagate constructive, high quality roleplay. This stuff just really makes the server harder to take seriously, which is a shame considering the work Goudy and Dread put in to make it a reality.
EDIT: Smh, I find more and more in start.